Monday, December 28th, 2009
Arcana Launches Comics & Pop Culture Magazine!
Arcana Studios, an award winning comic book publisher and transmedia producer, is proud to announce the launch of Arcana Magazine. Debuting on January 27th, 2010, and solicited in the current November Previews (Diamond Code: NOV09 0599) is the new quarterly magazine simply entitled Arcana, the re-designed print version of the on-line comics based magazine Extra Sequential.
The first issue features interviews with Star Wars: Invasion writer Tom Taylor, artist Josh Medors, Singaporean writer Edmund Shern, Surrogates creator Robert Venditti, and ground breaking artist David Mack. Also included are previews from upcoming comics and features such as a look back at the Death of Superman event, a talk with pro cyclist/comics fan Dave Zabriskie, a brief chat with the legendary Marv Wolfman, and an article of the current love affair between musicians and comics, including an interview with Coheed & Cambria's Claudio Sanchez. There's also a look at just how to market comics today, a breakdown of popular comic book terms and more.
Arcana #1, a 96 page full color magazine goes on sale January 27th, 2010.
http://www.arcanaquarterly.com
Arcana Studio is proud to announce the KISS Kompendium
Arcana Studio, the award winning art production arm of Arcana has worked on numerous comics, video games and animation for Disney, Sony Animation, ABC, SpikeTV, HBO, CAPCOM, Random House and more…but here's a MONSTER we recentely worked on.  We were hired to put together this MASSIVE KISS Kompendium published by Harper Collins.  This is a monster and on sale December 8th, 2009.  Just in time for KISSmas.  Check it out at KISSOnline.com
The GwaiI TPB
Recently winning the prestigous Moonbeam Award for best Children's Graphic Novel, the Gwaii tells the tale of Tanu, a sasquatch lost in the Canadian wilderness who must face the Fearsome Creatures in order to find the clues that will lead him to his mother. Using his agility, speed, jumping ability, and a mean snow-ball throwing arm, the young sasquatch must find his way back home while confronting the most fearsome mythological creatures ever whispered about in the wild wilderness!
Buy the book now: http://www.arcanacomics.com/store/
In Previews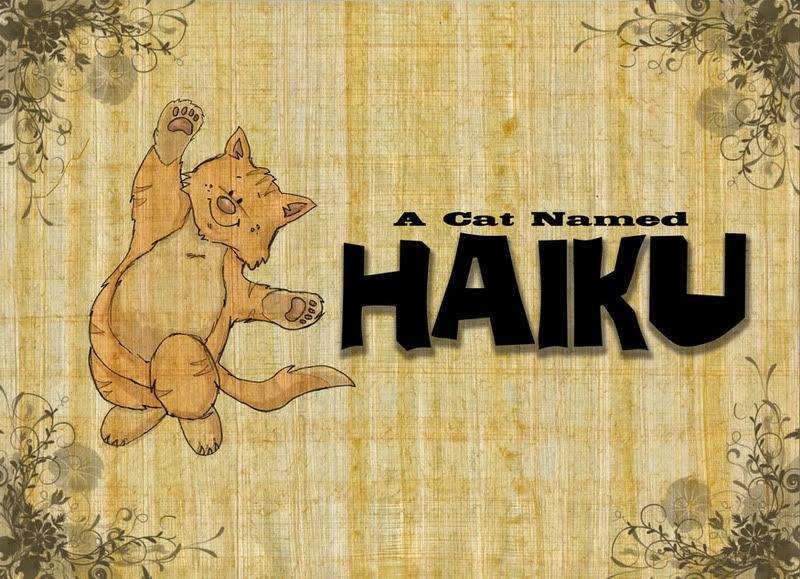 This month in Previews, for items shipping January, Arcana will be publishing Arcana Magazine #1 (NOV09 0599), Anywhere #3 (NOV09 0600), Avengelyne vs. Koni Waves Oneshot (NOV 0601), Cat Named Haiku (NOV09 0602) and Miracle GN (NOV09 0603).
Shipping This Month
This November it's time to give thanks for Arcana's releases for the month: Anywhere #1 (SEP09 0590), Don Bluth's Space Ace #5 (SEP09 0591), and Hero House GN (SEP09 0592).
Interview with Sean O'Reilly
This month, Arcana's Vice President of Operations, Mark Poulton interviews Arcana Owner and CEO, Sean O'Reilly, about several topics including a slate of movies that are on the way, as well as what's in store for Arcana in the future.
MP: First things first, you recently produced and developed the stories for 2 Lion's Gate films. What can you tell us about them?
SO:  People who know me, know I love the UFC and MMA.  It was a THRILL to be working on projects with Kimbo Slice, Frank Mir, Roger Huerta, Michael Bisping and so many more.  I actually had a drink with Frank and he knew his comic books.  I met director Daniel and he was the one who initially got the ball rolling with Grindstone (Lion's Gate), and Deboragh, Michael, Barry, Stan and so many more people were critical to getting these projects off of the ground.  I'm really looking forward to seeing these now that the first one is filmed.
MP: As well, you recently produced a Steve Segal film? What's it about and is there any chance we'll see Steven at the Arcana booth for SDCC?
SO: I can ony hope so.  The comics to film buzz has helped propel me into the entertainment industry and I'm getting to work on a lot of great
projects.
MP: Arcana has a new pop culture/comic magazine due out in January. What sets it apart from other magazines and what can fans expect?
SO:  Our key people, Kris Bather and David Lapsley, are creating a magazine that is like no other.  It's focus is art…it's Wizard meets Maxim with a strong artistic direction.  I really am excited about this magazine as it will open up new doors for our publishing arm.
MP: The Gwaii recently won the Moonbeam Award for best children's graphic novel. The previous year Clockwork Girl won. How does it feel to have your
work so well received? Also, is producing good children's product one of your publishing priorities?
SO: I've been writing comic books since 2003 so it's great to get recognition.  Children's books have become a priority for me since the birth of my first child, my daughter Summer.  Since then we've gone on to make a couple more (Kiefer, Phoenix & Harmony) and it really does change one's motivations.  The demon hunter is still alive but I really wanted to show my kid's something before they go to bed that won't bring about nightmares.
MP: Speaking of Kade, what can we expect from him in 2010?
SO:  Jay and I have another installment for Kade called Red Sun.  Set in Siberia, 1020, Kade is hunting for the of the Fallen.  This one is going
straight to graphic novel (after a promo issue) and we have truly set the bar higher with every book starting with Humberto Ramos on Original Sun, Stjepan Sejic's debut in Sun of Perdition, Clint and Thu's awesome Shiva's Sun and Christian Duce's amazing Rising Sun.  It's a big world and Jay has been great to work with allowing me to weave all of the mythos in a massive 2500 year tale.
MP: What other big plans does Arcana have?
SO:  We are doing SO many great projects and with limited space I can only name a couple.  Anywhere #1 (only 99 cents!) and Champion #1 is on stands Wednesday Dec. 9th and upcoming graphic novels like Black Jesus has had a TREMENDOUS response through the book market with a very strong initial purchase order, Howard Lovecraft & The Frozen Kingdom has had tremendous reviews already, Hero House is already busy doing instore signings and in 2010 we have 32…yes THIRTY TWO graphic novels already solicited from January through to August 2010.  Working with numerous distributing partners we are proud to release these titles to the book market.  We have had a strong presence in the book market and after winning a couple awards at Book Expo America it's really helped us set the path for a strong year next year.
As well there are two animated series we're starting production on and one live action project as well.
MP: Before we go, is there anything else you'd like to say?
SO: You cannot change the wind, but you may adjust your sails.