Sunday, February 24th, 2008
Recently, I was fortunate enough to interview venture capitalist and upcoming Arcana creator, Sean Wise. Sean's new series, Penance: Trial of the Century, will debut later this year. 
MP: Hi Sean, for those unfamiliar with venture capital, what exactly does it entail? 
SW: Venture Capital is a type of financing geared for high growth startups. We search for companies that may one day become eBay, Facebook or Google, we give them millions of dollars in return for a piece of their upside. In my case, I do it through a portal called VenCorps (www.VenCorps.com). Whose name was inspired by a certain galaxy wide police force. 
MP: You also mentor the great CEOS of tomorrow with your entrepreneurial boot camps. What can one expect from your course and can you share with us the success stories? 
SW: The Bootcamp is a half day intense training course for founders of high tech high growth startups.  Mostly those looking for funding for the their business.  To date, I've done approximately 111 Bootcamps over the last 10 years. The entrepreneurs I've mentored have gone on to raise more than $2Billion in Capital. So I'd consider that success. MP: What do you enjoy more: working on your own ventures or passing along your knowledge to others? 
SW: To me it's the same.  As a Canadian, I'm more in tune with Social Capitalism and the Collaborative approach, so while I love building my own business, I equally love helping others. 
MP: You're also involved in the business reality television series, "The Dragons' Den." How did you become involved with the series? 
SW: Dragons Den is a reality show where 5 multimillionaires (the Dragons) listen to the pitches of entrepreneurs from across the country and decide whom to fund, ON THE SPOT. It is a little like American Idol meets the Antique Road Show. (www.cbc.ca/dragonsden) 
Originally I was approached to be a Dragon, but that wasn't an ideal fit. So instead I accepted the role as Industry Advisor and Online Host. 
MP: Arcana fans will soon get to know you from your work on the upcoming Penance: Trial of the Century series. What can you tell us about the series and how did the idea come about? 
SW: I actually wrote the series (with co plotter Paul Gilligan) 10 years ago while I was in law school. I was inspired by the OJ Simpson trial and asked myself "if sports star trial gets this much attention, what if it was a real hero, or even better a superhero?".  The series basically revolves around the trial of superhero for a double murder he may have actually committed, and the media frenzy that ensues.   
But that's really on the tip of the iceberg, the series is really much deeper and is really about the decisions we all make, and the price we eventually have to pay for making them. For those who like deeper books, along the lines of Alan Moore's Miracleman run, this book will resonant strongly with you.  For those too old to have read that series think of it this way:   
As POWERS is to NYPD Blue; Penance is to Law & Order. 
MP: Have you always been a comic book fan or was this just another business venture for you? 
SW: I've been a avid fan my whole life. I started collecting at 11, have gone to the same comic book store (the Silver Snail in
Toronto) for the last 26 years.   
I'm such a fan of comics that my next book, due out from Penguin Fall 2008, is the amalgamation of my love for comics and the business advice I've learned over the years.  It's called HOW TO BE A BUSSINESS SUPERHERO, and features lessons including: 
What Lex Luthor warns you about Ego
How Superman teaches us our own personal Kryptonite.
What the Green Lantern teaches us about Fear. 
MP: How has your background as a venture capitalist helped you in your new career in comics? And in return, has comics helped you with business?
SW: The neat thing about working Arcana, is their approach to the business. First, they follow Friedman's the world is flat philosophy, i.e. you can get talent from everywhere. On Penance we have an artist from the Philippines, a colorist from Mexico and a letterer from Florida.  I mean that's tapping the global talent pool right there. 
Second, in my business the one thing we never script on is talent. If I can get an A+ CEO to run one of my startups, I will, no matter the cost.  For Penance, we took the same approach, and recruited Greg Horn, Mavel's #1 cover painter to do our cover.  And man was it worth it.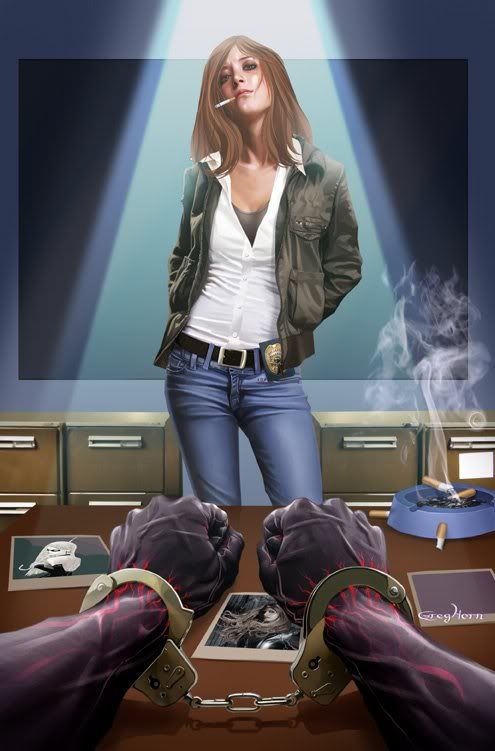 Finally, in my daily business it is all about the "double dip", how to create a product that can generate money from many different sources.  Aracana and I have taken a big picture approach to Penance, while at the heart it's a comic, it can also be tv show, a dvd, or action figures.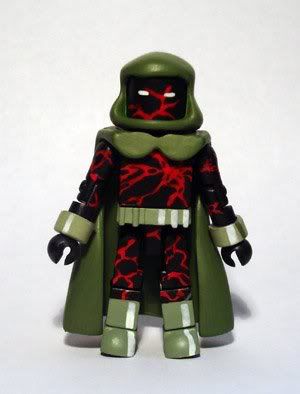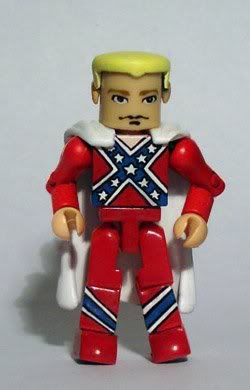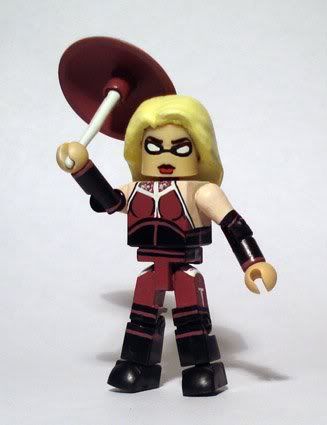 MP: Do you see yourself doing more comics beyond Penance: Trial of the Century? 
SW: I'd love to do more. We've got two more stories to tell in the Penance series (Vol 2 is entitled "Penance: Strange Bedfellows" and Vol 3 is entitled "Penance: Cradle 2 Crave"). They aren't sequels so to speak, but more a furthering of the themes in Vol 1, so hopefully sales of the first series will warrant Arcana picking up Vol 2 and 3.  But time will tell. 
Other than that, I am working on series with Hollywood writer Jay Shore, call RFX which is the story of an Android searching for the meaning of life.  And one day, I'd love to write a run on Green Lantern Corps.  But hey, who knows, let's just see how issue one sells, shall we?
MP: Thanks for the interview Sean. To learn more about Sean Wise please visit his website at http://www.seanwise.com/