Thursday, February 15th, 2007
Arcana Newsletter February 2007Â 
Welcome to the first newsletter of 2007. Let's kick this thing off with the biggest news:
ARCANA INVADES NEW YORKÂ 
This month is the New York Comic Con and Arcana will be in attendance at booth #759. We will be offering some of the coolest con exclusives around. On tap is a sketch cover for the debut of American Wasteland #1, an all-new Koni Waves comic printed exclusively for the con called Headdress of the Undead, a limited print of the War of the Independents by Dave Ryan, and the Art of ReBoot hardcover. In addition, Arcana are co-hosting the hottest party of the con with Zenescope!
The 2007 New York Comic Con will be held February 23-25 in the main hall of the Jacob Javits Center.
A CLOSER LOOK… 
Power of the Valkyrie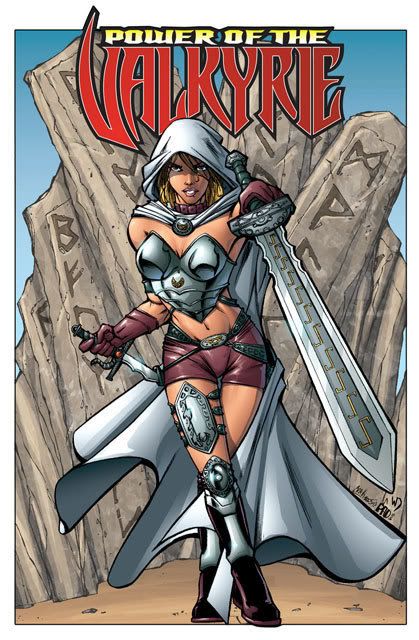 In the Power of the Valkyrie, as an Elysian war rages onward and spills upon the Earth, an ethereal gift, bequeathed to a mortal none the less, is all that stands between the dark minions of Hell and their malignant conquest of the Heavens. Suzanne Bancroft is a single nurse at a small Colorado hospital, her life is tight knit, friends are few and her craving for adventure is all but nonexistent. However she will soon hold the key to both heaven and hell in the palm of her trembling unsure hands…yet will she accept it. Written by Darren G Davis and Nick Schley with art by Craig Yeung, Power of the Valkyrie is sure to heat up those winter months. Issue #1 is in stores now!
IN STORE APPEARANCEÂ Â Â Â 
 
The creative team of Arcana's newest series, Shadowflame, will be at New Moon Comics on Wednesday, February 28, 2007 starting at 3PM. Now's your chance to meet creator/writer/artist Joe Martino and inker Peter Palmiotti and get your copy of Shadowflame #1 signed in person.
New Moon Comics
33 Wayne Towne Center
Wayne, NJ 07470
973-81-COMIC
CURRENTLY IN PRODUCTIONÂ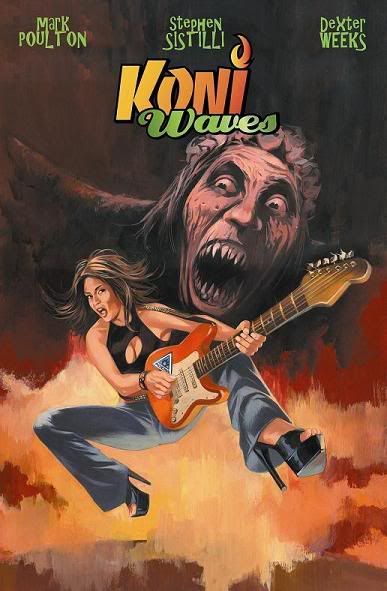 Immortal Records and RIAA gold selling recording artists, ADEMA, will be immortalized in the pages of Koni Waves coming this fall in the all-new Koni Waves: Ghouls Gone Wild! This 3 issue mini-series kicks off in October with ADEMA in a story called, "The Island of Ghosts." This isn't the first collaboration between the band and comic though. ADEMA drummer Kris Kohls gave a quote to the Koni Waves: First Wave TPB due out in June. Kris says, "Koni Waves is an awesome comic book, ADEMA thinks Koni Waves rocks." ADEMA have a new CD scheduled for a Summer release.  
THIS JUST IN…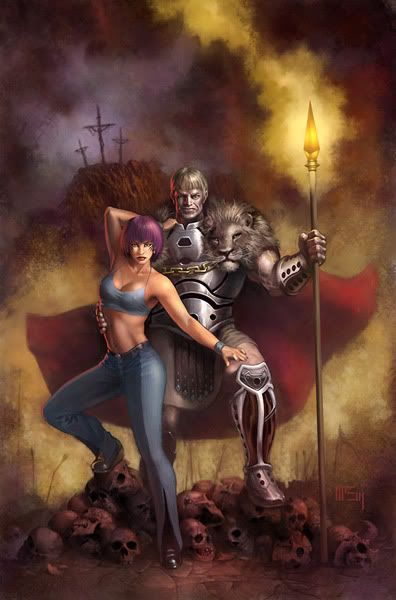 David A Rodriguez, writer/creator of Starkweather, recently revealed on the Arcana forums that Starkweather will be back in '07. David posted, "It will be officially announced at NYCC, but Starkweather is returning in June 07, with a brand new 5 issue series and a brand new artist. It is called Starkweather: Immortal and starts our hero at his very humble beginnings."